Training Day Role Play
Providing Professional Role Play Actors & Presenters for the Business World
A big thank you to …
A big thank you to all the TDRP actors who were involved in this week's internal training film in Bristol. Both the director and the client were thrilled with the…
Read More
If you're looking for professional Role Play Actors, Presenters, Voice Over Artists, Facilitators for your company's training days, Marketing campaigns, Corporate films, Conferences or Events, then you have come to the right place!
TDRP are specialists in providing professional, experienced Role Players with not only great acting resumes but with very real corporate and social skills too. Our actors work closely with your trainers and the character brief, offering a safe simulated environment for your delegates to practice. we can help to identify where there is a learning and development need or just to reinforce current practices.  Either way using TDRP Role Play actors as part of your training courses, will add an interactive element, making your company training more memorable, more enjoyable, more dynamic and ultimately more effective.
We also have a team of experienced professional Presenters and Voice Over artists. Perfect for live trade show presenting or corporate films and web videos plus voice over for product launch films and E-learning.
Training Day Role play has been providing highly skilled professional Role Play Actors and Assessors into the world of corporate training since 2011, but CEO and founder Simon Morgan started scheduling professional role play actors for clients as far back as 2009.
We have supplied Role play Actors for many industry's Inc IT, Medical, Construction, Legal, Banking, Insurance, but it has a passion and a connection with the automotive industry especially within sales training, Personal impact and customer after care and we work with many of the leading global automotive brands.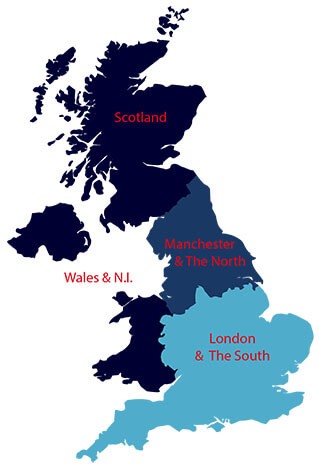 Why Use Actors?
Many people ask us why they need to use actors within their training course. Well below are 8 reasons we believe apply:
1. Actors can portray any, and many, different characters
In their working career, an actor might be playing King Lear at The Old Vic, before taking the part of a small time crook in a TV police series or a Lawyer in a feature film. Actors are versatile. Applying this skill to business means it is possible to embody any character useful to your role-play training.and Professional actors can play a variety of characters in succession meaning different briefs can be covered by a single role player.
2. Delegates are kept 'in the moment'
Delegates often switch in and out of scenarios cutting down on vital time when training really makes an impact. It's part of an actor's skill to stay focused  and keep those around them focused too. (As we say "it's all about the delegate and not about the actor"– only a trained actor can truly handle so many layers of complexity making sure the delegate leaves having had a positive experience).
3. Feedback from our Corporate Actors
Often a vital part of corporate role play, the fact that actors can give impartial feedback is invaluable. Feedback gained from an outside source will be fresh and more objective than that given by a fellow employee familiar with your organisation's practices. It's an actor's job to study human behaviour making them well qualified to analyse communication skills. (Again, to be able to monitor a delegate during a role play whilst acting with them, remaining in character and steering the scenario a certain way with an overall objective. Can only be done effectively with a trained actor).
4. Actors portray genuine reactions
This helps people truly see what impact their behaviour has.
5. Actors can improvise
They are equipped with improvisational skills enabling them to have an overview of the role play, with the ability to steer it in different directions if needed. Or even to get it back on track if the delegate is having difficulty.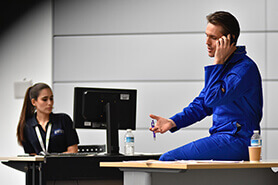 6. Role-play training is more interesting, entertaining and effective
Professional role play actors will lead your role play to the best outcomes with confidence.
7. Ease
You may simply have no available staff to role play opposite delegates. Having actors play tricky roles cuts down on general nerves and leaves trainers free to concentrate on learning points.
8. Consistency
Corporate Actors are equipped at playing a role again and again, making training or assessments equal for all participants.
So why use Training Day Role Play?
TDRP works with a wide variety of UK and European Companies and is also one of the most experienced Role Play Companies working in the UK Automotive Industry, providing clients with a professional reassurance conveyed from our experience.
All TDRP Roleplay Actors are also assessors and have the ability to give written feedback, face to face feedback or feedback to a camera. TDRP is known and trusted by our clients and has a proven track record.
TDRP actors are Loyal, Reliable, Helpful, Determined, Sympathetic and can show initiative when required.
Training Day Role Play also understands Client confidentiality and all our actors sign an NDA (Non-Disclosure Agreement) when joining TDRP.
The TDRP ship is steered by MD – Simon Morgan who not only is a trained professional Actor/Presenter himself, with a passion and pride for his work that is instilled in all TDRP actors, but is a fully trained Sales professional with a track record to boot. He has been a sales trainer, assessor and experienced Business & Corporate Role Play Actor for almost 20 years making him the ideal collaboration partner. Simon and his team have been involved in many Innovative as well as National Training Award winning courses, within the car industry and continue to provide daily support to training courses right across the industry.
So if you are looking to make your training Courses more impactful, more interactive, more memorable and more valuable then contact TDRP and speak to us about how we can integrate Role Play Actors into your Learning and Development.
Successful companies maximise the effectiveness of their training days by using professional actors

Mark Hoare

Recruitment